LV426 BALANCED
Référence :
---
---
Fascinated by space and science fiction, William Guillon gives us an interpretation of another world via his extraordinary organic light sculptures with this bronze chandelier adorned with three opalescent porcelain diffusers.
Length : 23.62 in / 60 cm
Height : 53.15 in / 135 cm
Width : 23.62 in / 60 cm
Weigth : 55.12 lb / 25 kg
Contact us / Get in touch
Categories : Collector's luminaires, Chandeliers and pendant lamps
Designer: William Guillon
Materials: Patinated solid bronze and porcelain
Inspiration : LV426 refers to the name of the planet visited by the crew in the movie Alien. William has been obsessed with space and science fiction since he was a child. The worlds created by HR Giger and Moebius have had a very strong impact on his vision, and this is his tribute to them. With this creation referring to their work, he wants to make their universe accessible and awaken curiosity towards this very special aesthetic. In these rooms, one could see branches of tortuous trees, or even fruit grapes. In his mind, it's an interpretation of the Alien's creature. This collection in all its complexity required several months of development. Each piece is hand-carved by the artist before being cast in bronze in a French foundry. All pieces are unique and their shapes, finishes (patina and polishing) can be adapted and customized on demand. The lampshades are made in a porcelain workshop in Limoges, the city that historically holds the highest know-how in this field. Each porcelain cocoon is handmade and gives the structure a mineral look. They are all unique and diffuse a soft and warm light in the room. This collection includes horizontal and vertical chandeliers as well as wall lamps.
Edition: Each piece is unique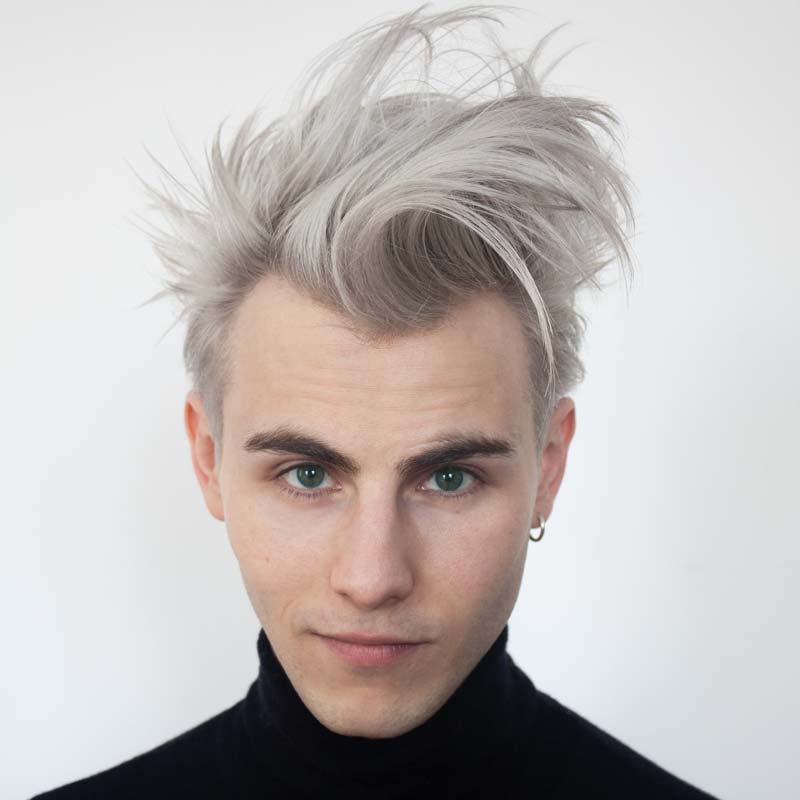 William Guillon is a French designer based in Bordeaux. He is influenced by powerful artistic universes imbued with a certain modern melancholy. Obsessed with a dystopian futuristic vision, the issues he addresses are charged with this attraction to strong imagery. Beyond his influences, he is driven by a love for noble material, raw material to be worked on, to embellish without altering it. Attaching particular value to French craftsmanship, he designs his works as high quality objects, without ever compromising aesthetics in favor of ease. After a Master 2 of Artistic Director at the ECV of Bordeaux, William Guillon founded his studio from a reflection around black: his interest in luminous objects was born from a desire to sculpt darkness as a material precious, pure that he models with the help of light. Its collections have been hosted in galleries (Galerie Tools Paris 7th) as well as by the design site Kolkhoze and by Bon Marché in its winter 2017/2018 selection. William Guillon creations, handmade in France, are all available in many finishes and materials. William Guillon is now represented in Paris, Madrid, Los Angeles and New York.