About
"The role of Art is to embody the secret essence of things, without copying their appearance" Aristotle
From this famous maxim, Antoine Vignault has developed his own history, outside of traditional ways and established systems. OΔK Oneofakind is a creative concept of Art Gallery associated with a tailor-made Creative Studio to promote a universe of unique contemporary works mixing sculptures, furniture, photography, painting and rare objects.
The creation of the online art and design gallery oneofakind.fr was an opportunity to invite other talented artists whose universes revolve around the concept of the Studio with a vocabulary whose relevance is matched only by their creativity. The selection of the OΔK Oneofakind gallery revolves around history and stories. These myths and legends that are the common foundation of civilizations, or memory and imagination, mingle intimately with the works, leaving symbols and mysteries to emerge since the dawn of time. The resulting alchemy touches us and makes us feel the very essence of magic.
This subtle philosophy is aimed primarily at open, curious and optimistic minds: "One of A Kind"…
The artists presented by Antoine Vignault in the OΔK Gallery propose their work in the manner of a creative network around The OΔK Studio and the gallery commission on each piece is a support for mutual promotion. The bulk of the sales amount is therefore donated to each artist to finance his new creations.
The OΔK Studio also accompanies you in your furniture projects, decoration or bespoke art installations. Antoine Vignault and his team put at your disposal their know-how and their professional network in order to offer you unique and exclusive solutions that will be able to dialogue harmoniously with the architecture and works of your collections.
Gallery OΔK Toulouse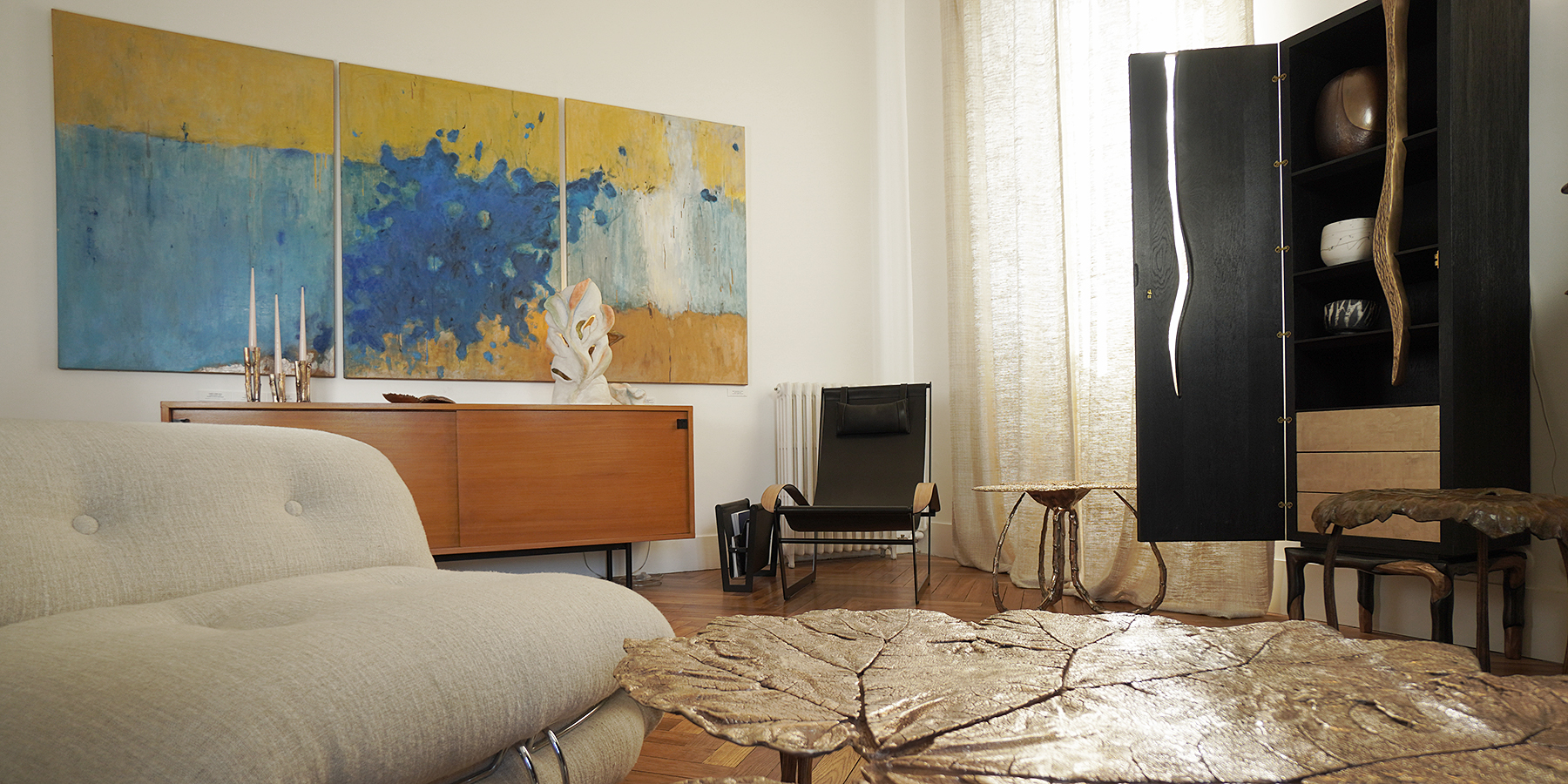 The OΔK Toulouse Gallery is located in an apartment, near the Jardin des Plantes. Our team welcomes you by appointment to present the selection of our artists and discuss with you your tailor-made projects.
A unique proposal composed of works of art, contemporary furniture and contemporary photography as well as a selection of vintage pieces.
Gallery OΔK and Studio / 8 Frédéric Mistral Alley, 31400 Toulouse
Galerie OΔK Bordeaux
La Galerie OΔK vous accueille également sur rendez-vous au coeur de Bordeaux, place Tourny. Dans ces bureaux chargés d'histoire prennent place des expositions de dessins, peintures, sculptures et photographies contemporaines.
Galerie OΔK & Studio / 5 Place Tourny, 33000 Bordeaux