NIDA
Référence : 80
---
---
Beehive sculptural golden lamp
Length : 23.62 in / 60 cm
Height : 29.53 in / 75 cm
Width : 16.54 in / 42 cm
Weigth : 8.82 lb / 4 kg
Contact us / Get in touch
The Nida lamp is inspired by a natural beehive. It is made of aeronautical aluminum honeycomb with a matte gold finish. Polygons provide a subtle kinetic diffraction of light. The base consists of a curved stainless steel tube, balanced by two thin rods that cross like sunbeams stuck in the ground. The foot is plated with 24 carat gold, for an unalterable finish. Materials: Aircraft aluminum honeycomb, 304 stainless steel tubes and rods, chrome and 24 karat gold finish.
Limited edition of 8 + 1 P + 3 AP. Each piece is signed and numbered.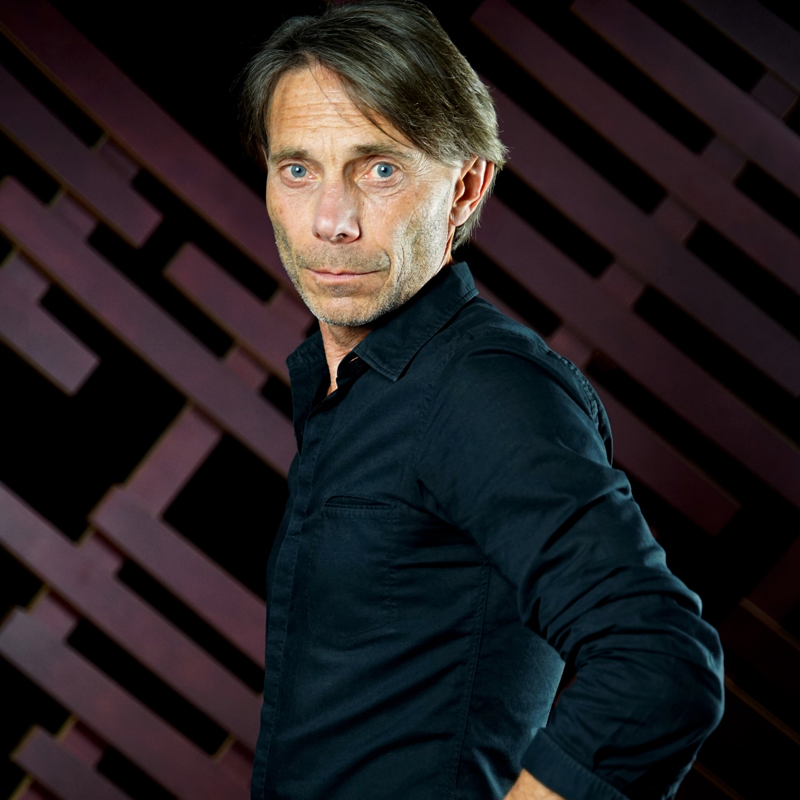 Vincent Poujardieu is a furniture and lighting designer. A graduate of the Bordeaux School of Fine Arts in 1988, Vincent Poujardieu has been developing unique projects in the field of furniture and objects for more than 30 years. Original, his trajectory encompasses the most advanced research leading to unique pieces and the production of objects in limited series. The trajectory he takes leads him to a creation which at the essence of nature combines the synthesis of knowledge -do and hyper technology. It emerges from models which are freed from a certain usage; exalted by the material, they release limitless strength combining performance, precision and sensuality. His creations are the result of a constant challenge to materials and their shaping processes. The cantilever principle characterizes his style, which constantly plays between full and empty. The activities of the designer are research, development and design of projects applied to the field of furniture, objects and unique pieces. He is surrounded by highly efficient French industrial partners and prestigious craftsmen. Vincent Poujardieu's achievements are positioned on the international design market responding to public or private commissions. His creations are presented at trade fairs, exhibitions and events, in France and abroad, and are the subject of publications. Vincent Poujardieu received the "Connaissance des Arts" prize awarded by the National Academy of Sciences, Belles Lettres et Arts de Bordeaux. In 2019, Vincent was awarded the first edition of FD100 by the VIA (Association for the Promotion of Innovation in Furnishings), an initiative supported by Philippe Starck. Unveiled at the Musée des Arts Décoratifs in Paris, the French Design 100 is a list of the 100 designers of objects and spaces whose creation makes France shine internationally.