CUT BLUE GREY, LOTUS BLACK
Référence :
---
---
Large cup of Béatriz Garrigo in red ceramic, enamelled blue-gray and decorated with black lotus flowers. Unique piece, signed.
Length : 18.5 in / 47 cm
Height : 7.87 in / 20 cm
Width : 18.5 in / 47 cm
Weigth : 13.23 lb / 6 kg
Contact us / Get in touch
Category : Decorative objects, Vases
Artist : Béatriz Garrigo
Materials: Red glazed ceramic blue-gray and black
Manufacture: The ceramics of Béatriz Garrigo are entirely handmade. Every work begins with the preparation of the clay from La Bisbal, characterized by its finesse and red color, and continues with the turning, drying, decoration of the room and ends with firing in a process each time redesigned so that each piece is unique.
Inspiration: Béatriz Garrigo creates unique pieces where the influences of the Mediterranean basin and South America mingle.
Edition: Unique piece
Authenticity: Artist's signature and certificate of authenticity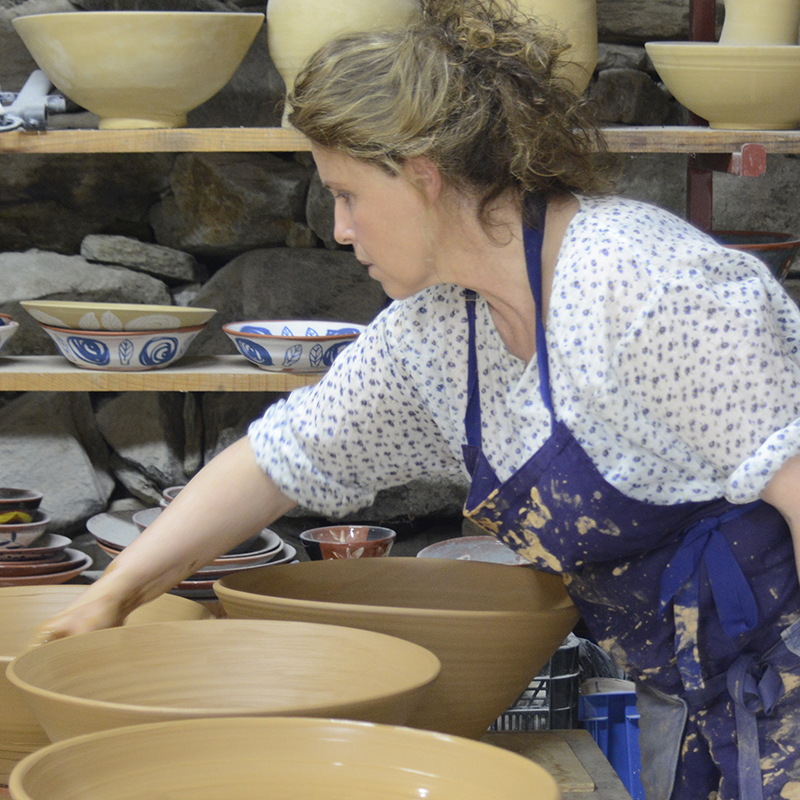 Beatriz Garrigo is a visual artist and ceramist born in Barcelona (Spain) in 1958. She lives and works in the Pyrénées Orientales (France). Inspired by the nature that surrounds her everyday in her Perthus mountains, Béatriz Garrigo explores simple but deliciously refined themes, enriched by the multiple references drawn from her travels worldwide.