COSMOS MOON
Référence : 55
---
---
Trompe-l'oeil screen inspired by the course of the sun and moon in the cosmos. In her creations, always designed with high standards and great attention to detail, Aurelia Bire perpetuates the spirit of excellence of the Jansen house, chaired for several decades by her grandfather.
Length : 61.02 in / 155 cm
Height : 74.8 in / 190 cm
Width : 1.18 in / 3 cm
Weigth : 132.28 lb / 60 kg
Contact us / Get in touch
Categories: Artist's furniture, Screens
Designer: Aurelia Bire
Materials : Foldable screen with trompe l'oeil paint "grain of leather", rotating moons with trompe-l'oeil paint "travertine", base and hinges in brass
Inspiration: Cosmos is an object that evokes both outer space and the course of the sun and moon in the cosmos. A reminder that we all have a mother and a father, a family, and that unity exists. A piece that can be connected to the personal universe of its owner thanks to personalized finishes
Edition: Unique piece
Warranty : Issued with certificate of authenticity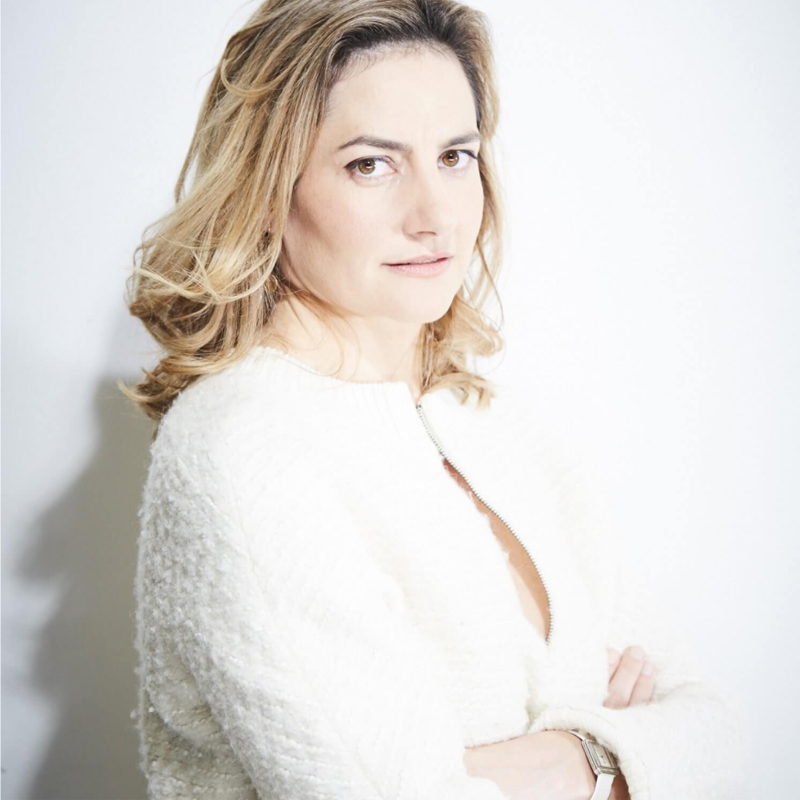 Aurelia Bire is a designer of objects and furniture. A graduate of the Boston Consulting Group and the Chelsea College of Art and Design in London, Aurelia carries with her the heritage of the most illustrious French decoration house of the 20th century, Maison Jansen, chaired for several decades by her grandfather Pierre Deshays . His creations inspired by nature and landscapes deal with universal themes as well as simple gestures. Through her training and eclectic experiences, Aurélia has a unique approach to projects, blurs the boundaries between categories and reinvents the classic way things are done. In 2019, Aurélia won the first edition of FD100 by the VIA (Association for the Promotion of Innovation in Furnishings), an initiative supported by Philippe Starck. Unveiled at the Musée des Arts Décoratifs in Paris, the French Design 100 is a list of the 100 designers of objects and spaces whose creation makes France shine internationally.