LE TEMPS D'UNE ECLAIRCIE / NATURA MUTATIS
This season, the OΔK gallery reveals two exhibitions, always by appointment in Toulouse and Bordeaux.
LE TEMPS D'UNE ECLAIRCIE is a celestial ode shrouded in softness and light around the paintings and drawings of Beatrice Pontacq and Daniela Busarello, aerial sculptures by Dainche and Sophie Brillouet. Laura Portarrieu's bold lighting and the precious furniture of Aurelia Bire, David Rosenblum Vincent Poujardieu and Elie Hirsch punctuate the space with their golden reflections. Current show 5 Place Tourny in Bordeaux until 29 January 2021.
NATURA MUTATIS, or the Metamorphosis revealed by Bella Hunt and DDC, a duo of polymorphic artists with contemporary creations steeped in history and mysteries. Like alchemists, their latest creations explore Raku, bronze or stucco, ancestral materials and techniques where their mastery of know-how and their quest for experimentation are deeply expressed. Presented in a collector's apartment, among a hundred major works by the artists of the OΔK gallery and a new selection of vintage furniture, the NATURA MUTATIS exhibition welcomes you to Toulouse until January 29, 2021.
Only by appointment, the OΔK galleries in Toulouse and Bordeaux also offer the delivery of works at home in France and all around the world.
Contact: antoine@oak-bespoke.fr
The selection of the OΔK gallery is available exclusively on Incollect.com
Focus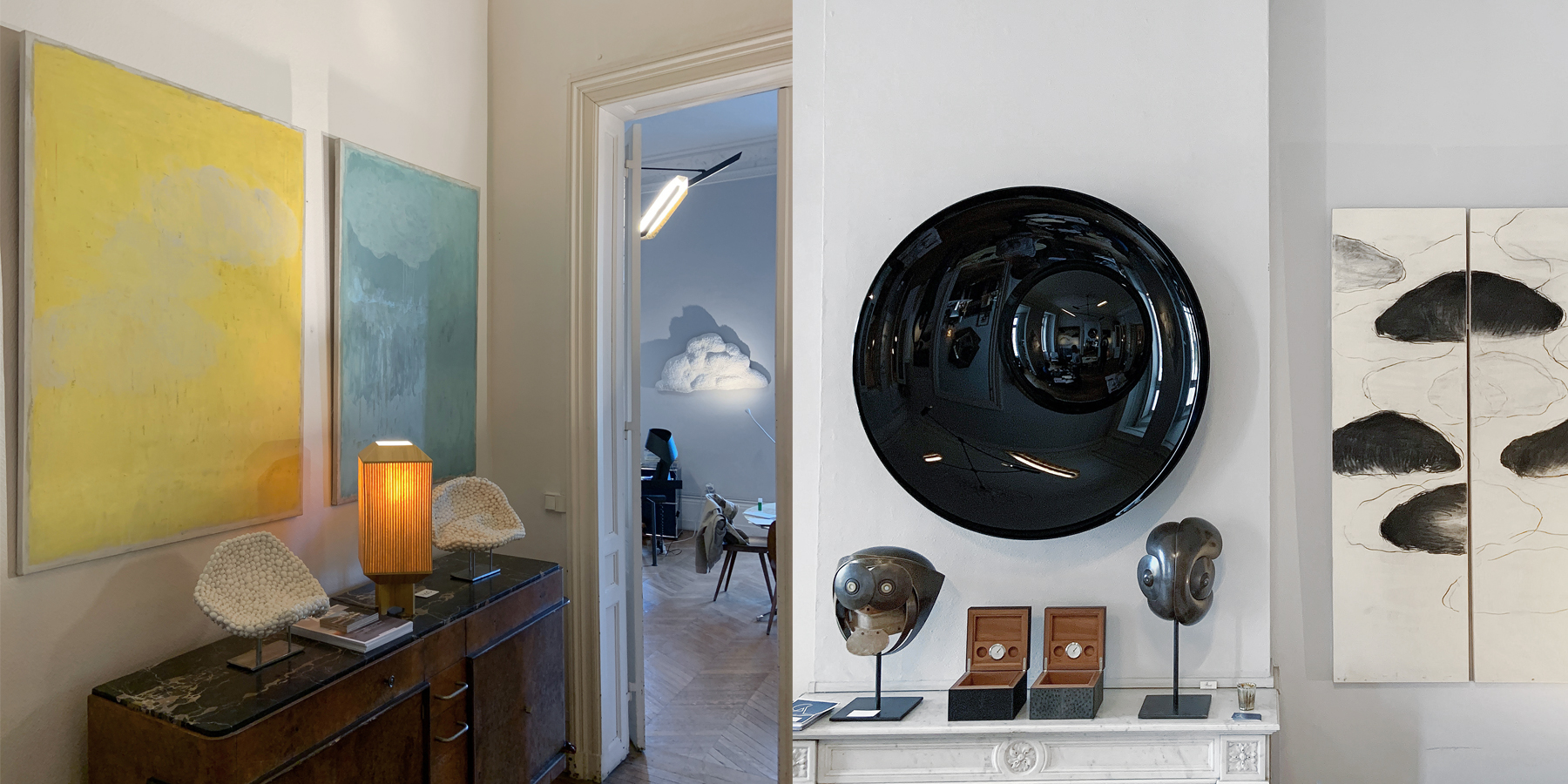 The OΔK Bordeaux Gallery presents LE TEMPS D'UNE ECLAIRCIE, a new show of Art and Design, 5 Place Tourny in Bordeaux.
Show more