ETHER TABLE
Référence : 118
---
---
Contemporary oval table whose Marquina marble base supports an off-center but perfectly stable glass top. This spectacular piece obeys the principle of the overhang that characterizes Vincent Poujardieu's style, constantly playing with the balance between full and empty.
Length : 94.49 in / 240 cm
Height : 29.13 in / 74 cm
Width : 59.06 in / 150 cm
Weigth : 1234.58 lb / 560 kg
Secure Payment
Delivery Cost
Categories: Artist's furniture, Table
Designer: Vincent Poujardieu
Materials: Four Marquina marble legs, a glass top and four stainless steel elements
Inspiration: This oval-shaped table is a structural balance challenge. It is composed of five completely removable elements. The glass top, off-center but perfectly stable, is mounted on four removable marble legs. A typical achievement of the work begun years ago by Vincent Poujardieu to create furniture imbued with personality, centered on the link between high technology and traditional know-how.
Edition: Unique piece
Guarantee: Document signed and issued with its certificate of authenticity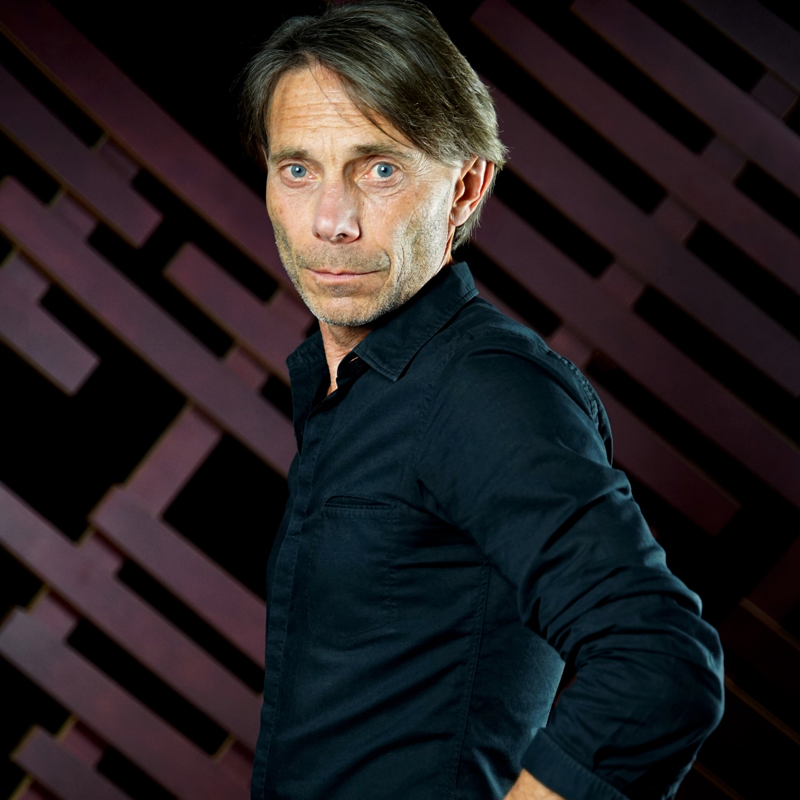 Vincent Poujardieu is a furniture and lighting designer. A graduate of the Bordeaux School of Fine Arts in 1988, Vincent Poujardieu has been developing unique projects in the field of furniture and objects for more than 30 years. Original, his trajectory encompasses the most advanced research leading to unique pieces and the production of objects in limited series. The trajectory he takes leads him to a creation which at the essence of nature combines the synthesis of knowledge -do and hyper technology. It emerges from models which are freed from a certain usage; exalted by the material, they release limitless strength combining performance, precision and sensuality. His creations are the result of a constant challenge to materials and their shaping processes. The cantilever principle characterizes his style, which constantly plays between full and empty. The activities of the designer are research, development and design of projects applied to the field of furniture, objects and unique pieces. He is surrounded by highly efficient French industrial partners and prestigious craftsmen. Vincent Poujardieu's achievements are positioned on the international design market responding to public or private commissions. His creations are presented at trade fairs, exhibitions and events, in France and abroad, and are the subject of publications. Vincent Poujardieu received the "Connaissance des Arts" prize awarded by the National Academy of Sciences, Belles Lettres et Arts de Bordeaux. In 2019, Vincent was awarded the first edition of FD100 by the VIA (Association for the Promotion of Innovation in Furnishings), an initiative supported by Philippe Starck. Unveiled at the Musée des Arts Décoratifs in Paris, the French Design 100 is a list of the 100 designers of objects and spaces whose creation makes France shine internationally.