TRIBUTE TO COURBET ILXXII
Référence : 109
---
---
Oil painting, wax and dried flowers on mirror polished copper, by Daniela Busarello. His creations are both inspired, nourished but also anchored in nature, the cosmos that surround them and from which they come.
Length : 19.69 in / 50 cm
Height : 27.56 in / 70 cm
Width : 1.97 in / 5 cm
Weigth : 11.02 lb / 5 kg
Secure Payment
Delivery Cost
Artist : Daniela Busarello
Mediums : Oil, wax and dried flowers
Support: Mirror polished copper
Supervision: Natural oak
Inspiration: Daniela Busarello develops her own language through gentle, poetic, erotic, feminine, visceral gestures… A language in which the infinitely large and the infinitely small confront and respond with an outrageously feminine sensuality
Edition: Unique piece
Guarantee: Signed and issued with a certificate of authenticity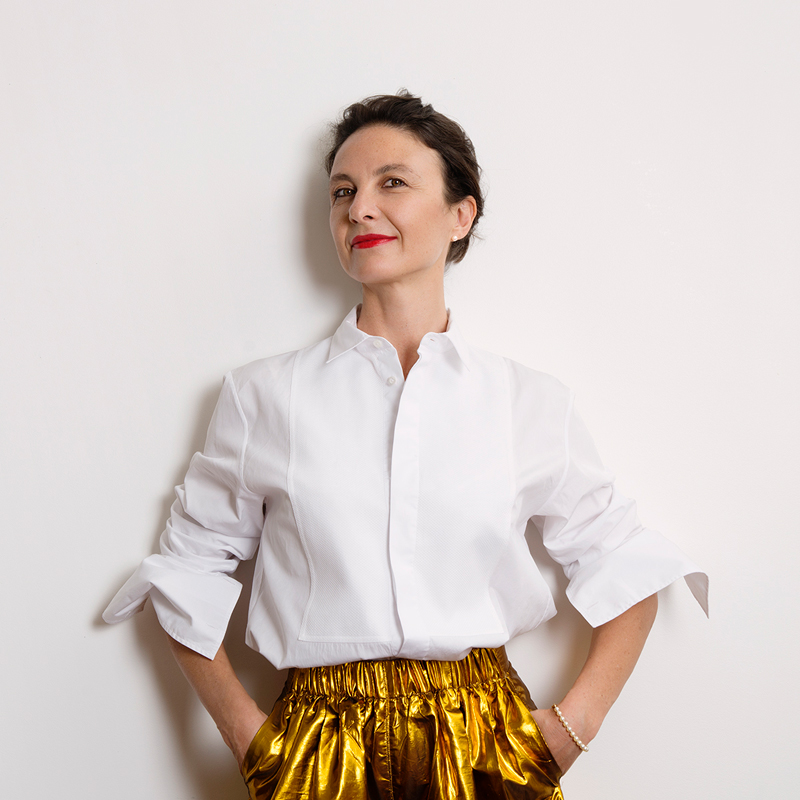 Daniela Busarello defines art as a force for change in oneself, others and the environment. 
Brazilian by birth, Parisian by adoption, Italian intermittently, she evolves in a cosmopolitan environment which gives her art both light and nature, vitality, reflection, precision and delicacy. Coming from a line of architects, she studied in Paris at the Louvre School and at the Beaux-Arts.
An artist concerned with restoring harmony between culture and ecosystem, she explores nature by bringing to it the point of view of a peaceful, unifying, syncretic feminine, carried by a cyclical vision of time. Her language confronts the infinitely large and small so that they respond to each other with sensuality.
In early 2021, the Mobilier National included in its collection two works by the artist, pieces one and two from the Anima Mundi series.